Mechanical (HVAC) Systems
HVAC Replacement, Repair, Preventive Maintenance 
Recurrent provides turnkey equipment replacements, repairs, preventive maintenance contracts, and service agreements to commercial and industrial properties. Our staff is technology agnostic and will always put the customer's needs first when identifying the appropriate equipment to meet budget and comfort requirements. We are a licensed HVAC Contractor in MD, VA and DC.
Unit Repairs and Replacements

System Design and Optimization

Preventative Maintenance

Packaged and Central Plant Systems

R-Stamp 
R Stamp Welding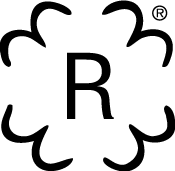 Many types of boilers and tanks designed to hold water, steam, air or other chemicals under pressure must be certified by the National Board of Pressure Vessel Inspectors. Sometimes these boilers and tanks can develop small cracks or leaks that need to be repaired, and due to their size, cost, or other factors, it may not be practical to simply replace. For these types of repairs, a board-certified welder is required by national codes, and asset insurers. Recurrent Innovative Solutions has the capability to provide certified welders qualified to service these repair types. In addition to obtaining welder certification, Recurrent has contracted with two independent testing agencies to provide documentation and testing of welding practices. For repairs on pressure vessels, Recurrent will: 
Investigate the required repair 

 

Procure original documentation of vessel 

Review construction materials 

Prepare and review a repair plan 

Identify materials, process and procedure to be used, specify required testing

Perform the repair following procedure 

Perform required testing 

Stamp repair with unique identifier 

Sign off on approved documentation 

Provide updated documentation to client.

Upon completion, Recurrent will maintain records of documented repairs and send reports to the National Board. For future work on these boilers, any owner or contractor can contact the National Board to obtain a history of approved repairs referencing the vessel's National Board Number.